Professional Real estate websites for agents in New York
Property Listings & IDX Solution
Creative & professional real estate agent website design
The first stage necessary for a real estate agent website in New York is a design that sets the realtor apart from the exceedingly competitive real estate market!
Your real estate website needs the perfect mix of visually appealing image with content that is functional and professional to help your business move forward. Our real estate web design company in New York prides itself in providing services ensure that your website has:
Our business web designs satisfied many customers because of our creative graphics; however, we weigh our success by the returns our clients receive on their online marketing investment.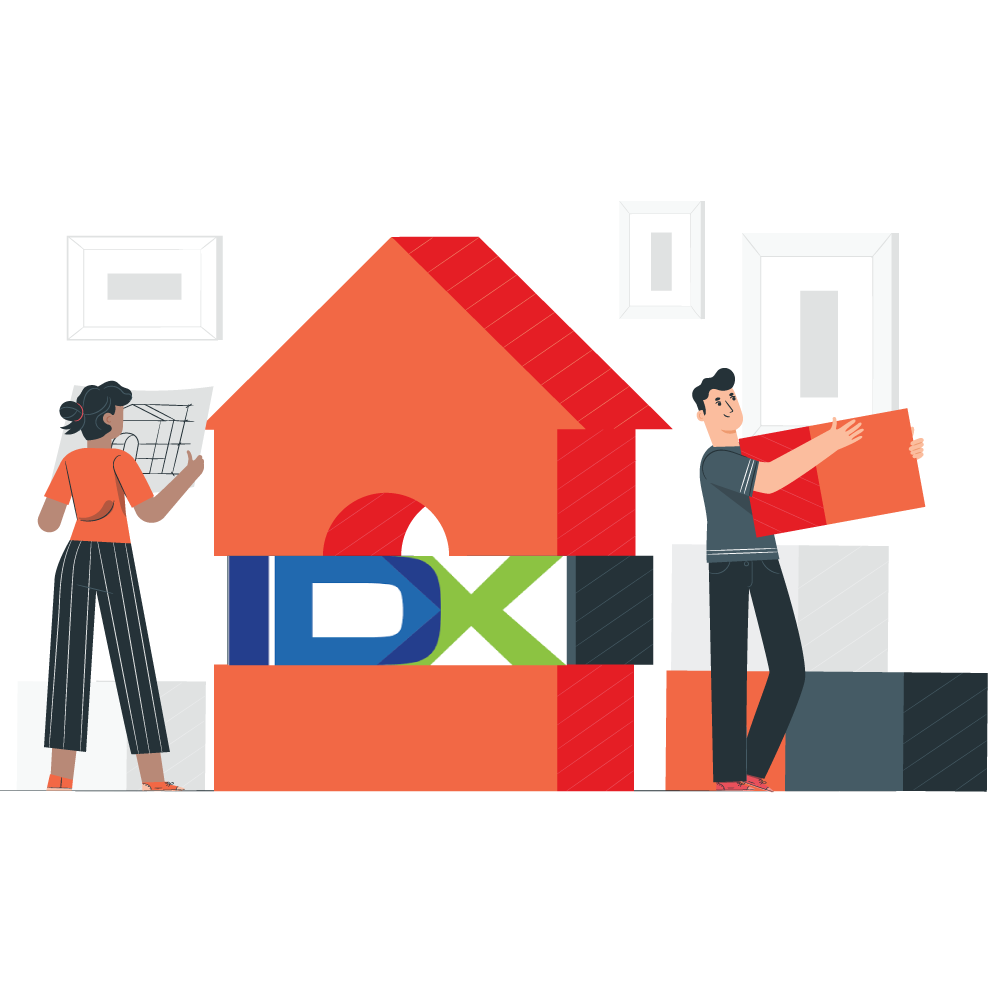 With IDX, you can add listings to you Real Estate Website and generate even more leads!
By having an IDX-powered website you can flaunt own featured listings on your website. This can also allow you to display the properties you or your agency have sold. We help realtors with creating an influential, accurate, and efficient real estate website with IDX in New York which helps: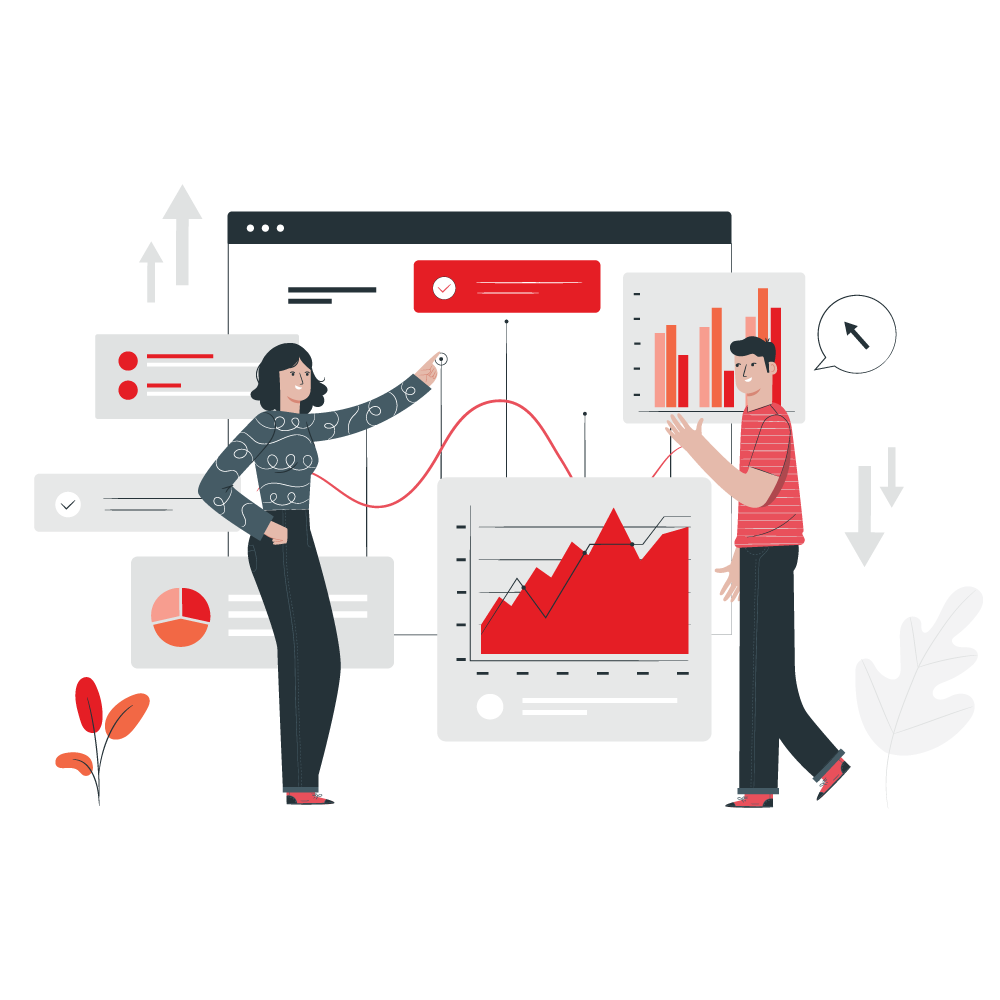 One of our most significant service includes lead generation forms which allow us to add prompts to boost customer engagement and upsurge customer retention. When you receive a lead, you're notified through any electronic means such as a text or email.
By employing CRMs (Customer Relationship Management) in your realty websites, eases the course of handling a bigger database. This way, the leads are auto-captured in your database. By incorporating CRMs mutually with Google Analytics can help you generate in-depth reports on about where your potential clients are heading from. When you are already aware about your leads, this can help you avail sales prospects ahead of your competitors.
Responsive website designs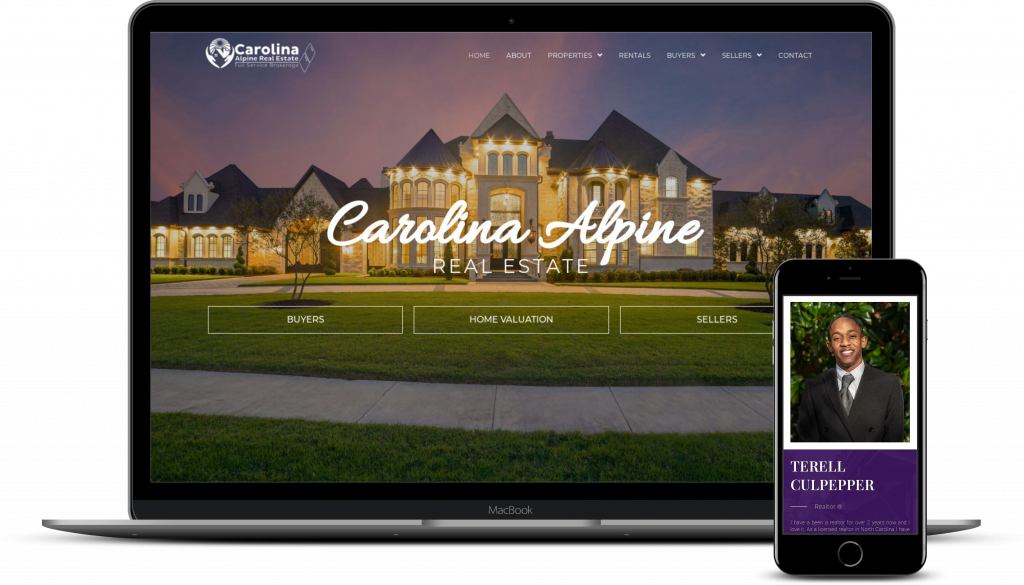 With you client base increasingly on the move, your realtor website should be compatible with smartphones and tablets!
A responsive website is vital for your business. Website displays need to look perfect on desktop and mobile devices. The real estate website design in New York entails this feature in order to exhibit realtors' and sellers' property listings around the city in the best format.
At Oley.IO, we create websites that are functional, user-friendly and get the point across through any medium that the client is using. We optimize our websites with the finest realtor design in New York to keep the potential clients engaged.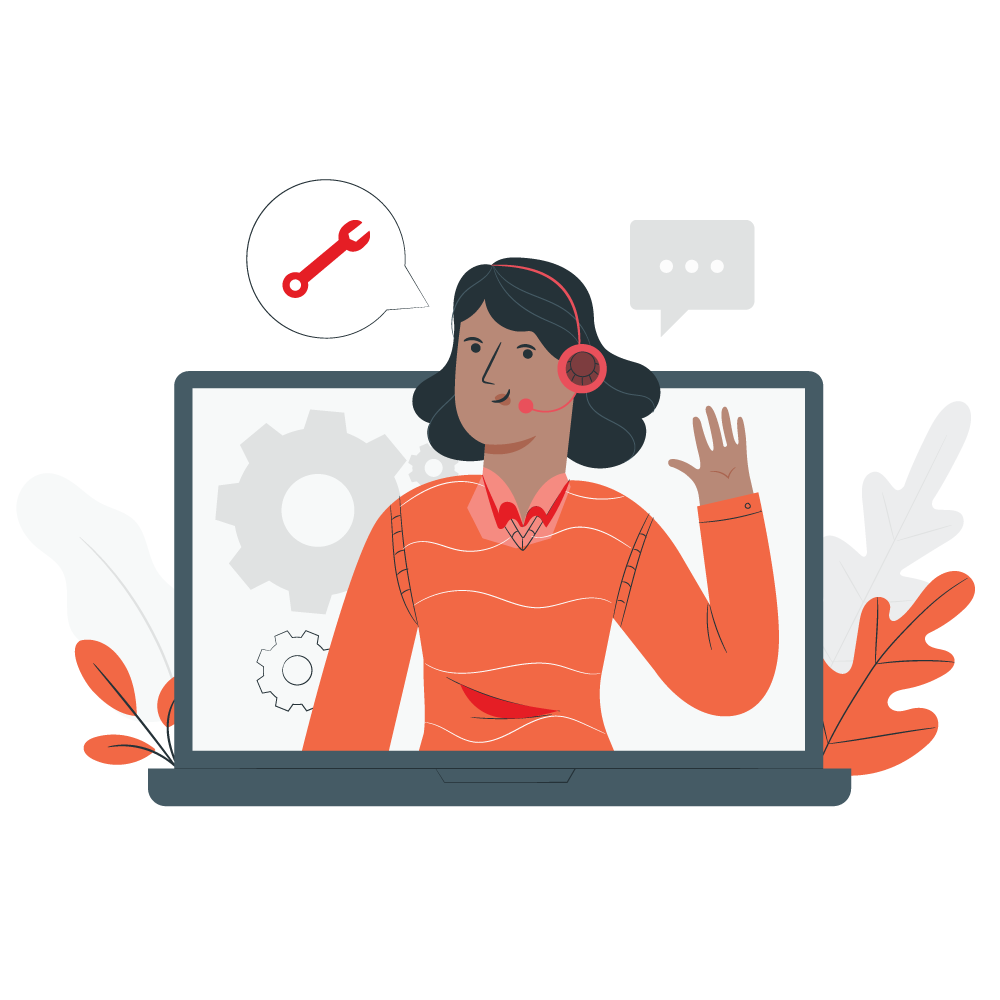 Website design is our main focus and specialization. We help realtors and agents grow their business by helping them integrate web technology into their business. A website makes the work of a real estate agent more efficient. We take time to understand your company and what can we do to make your business and its website better.
Our real estate website design company in New York helps local realtors with their websites from the initial set up to further development stages. We assist our realtors with solutions that complements their business and not the one which hinders its growth or is too difficult to use! Our endless assistance lands us with loyal and reassured clients.
WordPress Content Management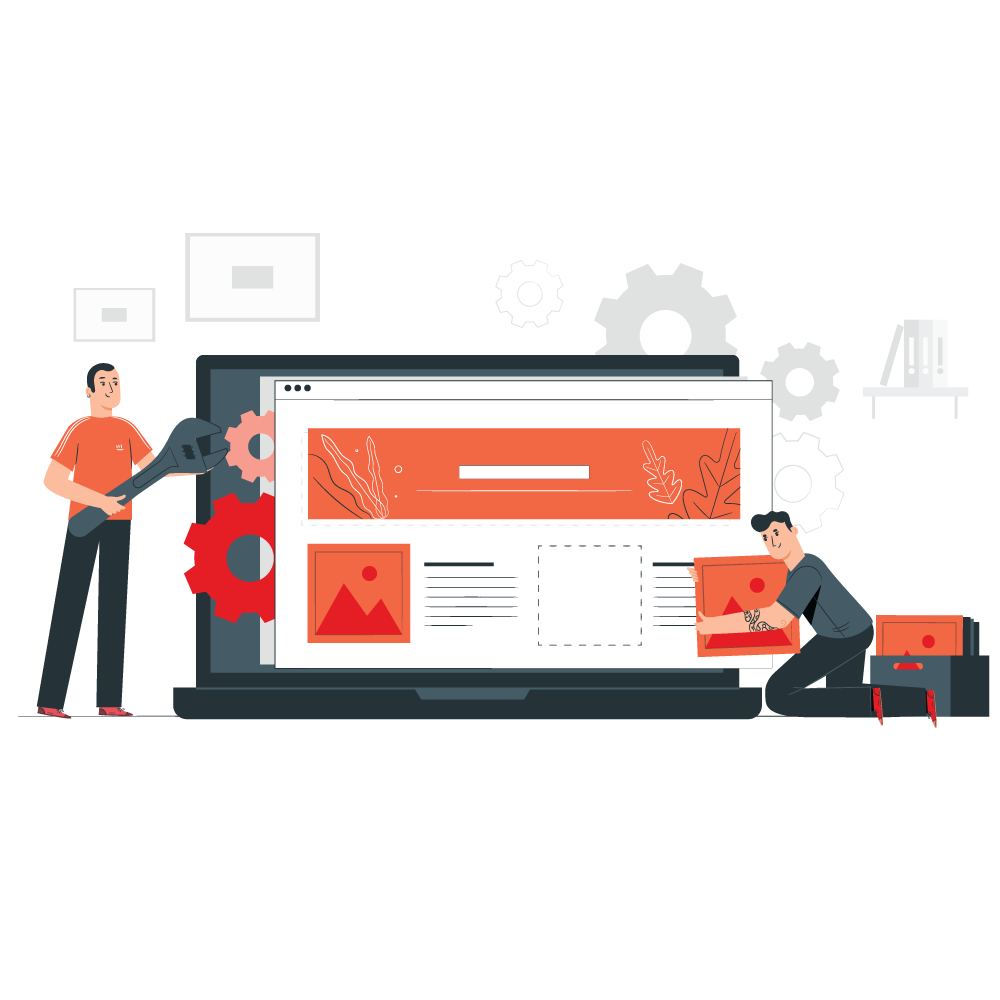 Our real estate website design in New York make it extremely easy for local agencies to manage content.
Agents and companies now can efficiently manage listings and pages through Content Management System (CMS). WordPress is one of the most widespread CMS in the world and is broadly supported with numerous extensions varying from social Media to SEO. Largely, the most common search engines essentially favor websites that are built with WordPress because it is simpler to index.
Our team helps real estate WordPress websites in New York to create custom and designs that for its clients are user-friendly with great SEO tools and optimization.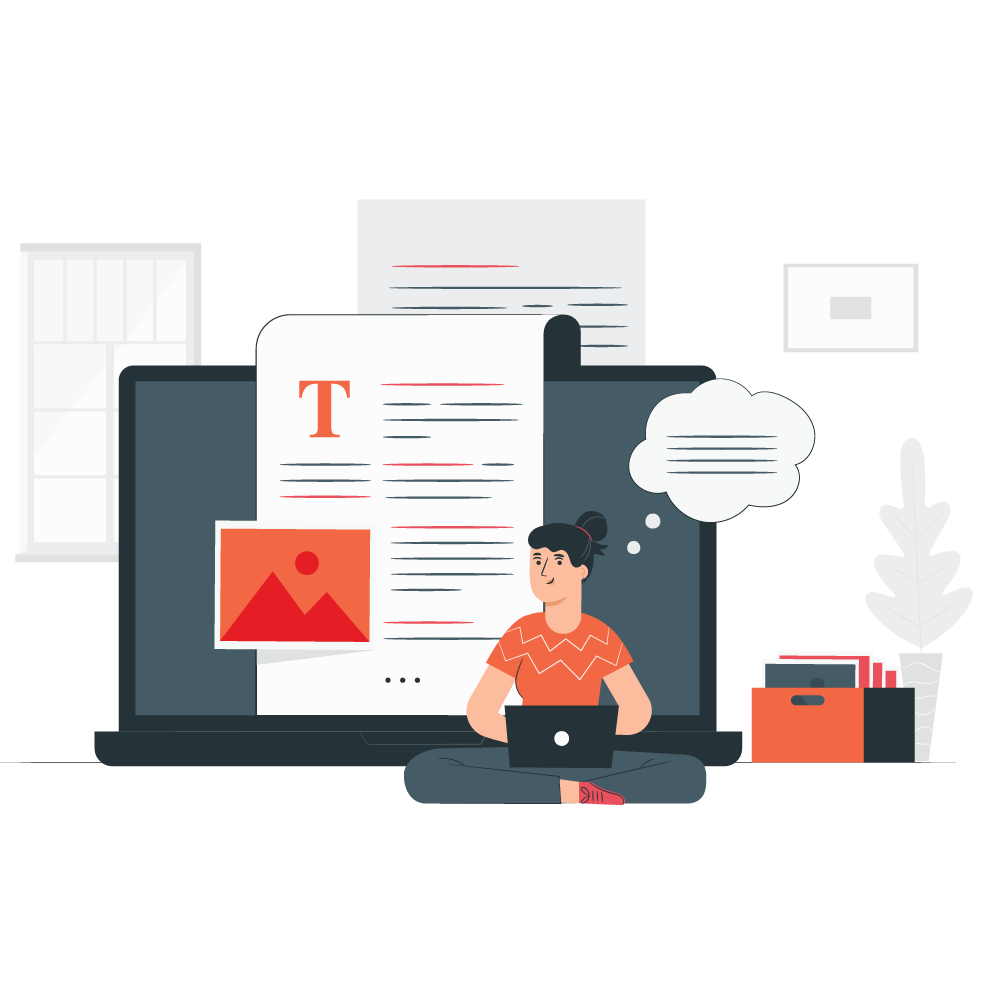 We assist our customers to come up with a great blog content where they can advertise their information and concepts about real estate trends and the market to draw more attention towards their website!
We are a real estate website design company in New York that help the local realtors create vivid and informative blog posts which are noticeable so they can get a higher number of views and shares. Blog posts can interest potential clients to your website, and engage their curiosity in your services. 
We provide real estate agents with substantial and well-written content for their websites for variety of topics such as safety, pricing range, tips about buying and selling property and further beyond.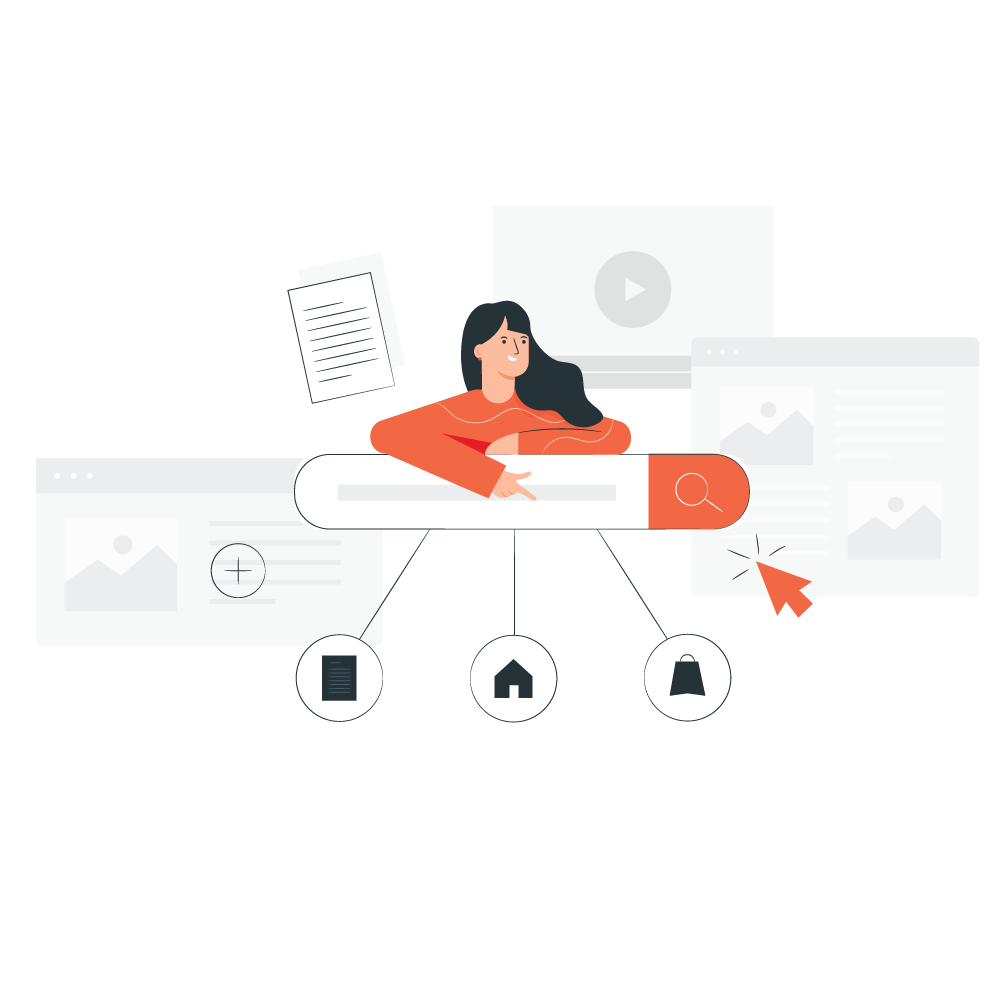 Our valuable SEO strategies have enhanced client sales and ROI by reaching highest rankings in search engines!
In a place like New York, it is no surprise that competitors exist in every nook and corner. Our developers which work on real estate company website design in New York analyze other competitor agents and realtors online and how can you stand out from them. We explore the current important SEO trends to help you remain on top and outshine your competition.

We will review your preferred keywords and strategically place targeting keywords for your service areas. Your website found in the search engines when people are looking for what you have to offer in their area which will bring qualified traffic that you can convert to business sales.
If you're an agent whose website is not SSL secured, your audience will start seeing a "NOT SECURE" warning on the homepage of your real estate website. This will give a very bad outlook of you or your agency's brand.

Our real estate agency website design in New York allows local realtors to access features that real estate businesses need to keep property showings running smoothly and safely. We have a steadfast hosting environment for our clients that include multiple, powerful firewalls. 
We offer regular updates from time to time to all our clients' website assets (plugins, WordPress, etc.). Furthermore, we install SSL on all of our hosted sites to retain the security of the data entered by the user on the website's frontend.
8 reasons why real estate agents need their own websites
The real estate market has transformed dramatically over the last few years. Gone are the days when people used to look into newspapers for property and then physically drove out to see it. With advancing technology and the convenience that comes with it, buyers have become more knowledgeable and experienced because of the internet. Nowadays, buyers prefer exploring houses, realty and locations online foremost before communicating with a real estate agent. If you want to maintain your pace with the modern times, you need to maintain your online presence for clients to see. Especially in big cities like New York with abundances of agents and realtors, it is absolutely necessary to have real estate website for agents in New York to stand out.
If you have an agency out there in NY or you've been working as an agent, you can easily get overlooked by potential customers. You need to make yourself and your company visible, relevant and unique by ensuring that you have the most prominent and noticeable real estate agent website in New York. There are many reasons why we recommend realtors, agencies and companies to design their website, but in this article, we'll list 8 most noteworthy benefits.
Become A Relevant Resource to Your Client Base
Initially, the design of the website of an agency, realtors or agent should be to address their client base and their needs. Your website is a platform where your existing clients and potential ones can look up the services you provide and find the concerning information. In the current competitive marketplace, the real estate website design in New York should be used to promote you and your company. It should describe your agency, your business conduct, and the essential helpful information a buyer needs.
Create a Brand for Yourself​
In a sea with plentiful fish, you need to appear unique among your competition. There is a sufficient amount of real estate websites for agents in New York that already exist but what can you do to make yours stand out? You need to make certain that not only does your website provide all the pertinent information but also have a visually appealing and memorable aesthetic. In order to stick out, make your business identity a household name by developing a professional realtor web design in New York. 
Additionally, you can insert testimonials and referrals of your current clients so buyers can be guaranteed that your agency is trustworthy and the best in the business!
Provide Customers Access to IDX Listings
IDX (internet Data Exchange) services make realty and property listings available online. To ensure that you're presenting opportunities to find desired houses online to your potential client base, it is required that your real estate website with IDX in New York is featured. IDX is one of the main components which helps the business grow. Thankfully a growing number of real estate website design companies in New York are incorporating the IDX listings not only to draw attention from buyers, but sellers as well who would want their properties listed in your IDX-powered website. If you have been a realtor for a considerable amount of time, a real estate website with IDX in New York is the best course to advance your competition.
Give Your Properties More Coverage
The major part of any real estate website covers the details of properties. New York is full of beautiful houses with amazing architecture. It would be a good medium for real estate agent website design in New York to display scenic digital photography of the houses. VR photos with immersive panoramas and interactive tours of the houses can also be included to give your website an extra edge. The incredible photography on your real estate agent website with IDX in New York will be added benefit for your listings as more people will be compelled to search properties and thus, this will generate more traffic to your site.
Use Blogging as a Marketing Tactic
Increase traction to your website by adding a blog as a constructive marketing approach that can appeal to a wider audience. You can add a lot of blog content to real your estate WordPress website in New York with potential SEO (search engine optimization) keywords that locals in the NY area could search. Your personal social media accounts on such as Facebook, Instagram and Twitter can be connected to your website through a blog. The social media accounts will bring more traffic back to your website where more content is open to the potential customers. The best developers of real estate website design in New York make it easy to add a blog to website with SEO optimization features, which will make it easier for realtors to customize their website towards their target market.
Websites Add Convenience to Business
A website makes your work more efficient and can even save you a whole lot of time! Many local developers can help your real estate company website design in New York by adding more plug-in and features such as a google map integration to help customers locate the houses effortlessly, options to book appointments online, integrated online chat option and much more! This can even help your clients communicate with you more resourcefully through the contents of your website. You can now cater to your clients 24/7 since this also allows current and potential clients to provide feedback online. This saves you from the headache of arranging appointments during your business hours.
Become Locally Known for Your Brand
While New York has a lot of realtors and agents at every nook and corner, you can get your website customized to target specific areas by hiring a real estate web design company in New York. If there is a locality that you're trying to get more leads from, you can integrate SEO strategies on the website's content. When a potential client looks up realty in your target areas of city on the internet, there is a greater likelihood that they will discover you through your real estate agent website in New York that's specified to that particular areas. If your website will have info and statistics catering to some local areas, you and your agency will eventually secure more reputation among that client base.
The major advantage of having a real estate agent personal website in New York is that when a local communicates with you about a property on your website, the lead will always go to you. It doesn't matter if the listing is of another company or agency, you will get the lead. Your website must be professional enough to convert these leads into actual sales. Any lead coming to your website must be able to interest clients and engage them into employing your realtor services.
The points stated above are just some of the grounds that explain for why you should get a website of your own as a real estate agent. If you're looking to perfect your marketing strategies or if you want to expand your client base, creating a website for better leads is the next major step that you should take.
Real Estate Website Design For Agents in New York
We create real estate website for agents in New York County, Westchester, Nassau, Putnam, Suffolk, Rockland, Saratoga, Columbia, Dutchess, New York State, Albany, Richmond, Hamilton, Ulster, Ontario, Orange, Warren, Schenectady, Rensselaer, United States, Onondaga, Monroe, Erie, Tompkins, Queens, Schoharie, Tioga, Essex, Genesee, Broome, Madison, Niagara, Wayne, Kings, Greene, Oneida, Chemung, Sullivan, Steuben, Yates, Fulton, Cayuga, Delaware, Livingston, Otsego, Clinton, Montgomery, Washington, Schuyler County.
Dec 28, 2020
Extremely professional, responsive, and informative.
Great working with Oley.IO! Extremely professional, responsive, and informative. The guided me through the entire process and was extremely precise with every request made. I will be using him for future web projects.
Dec 28, 2020
Oley.IO was great!
Oley.IO was great. They communicated quickly, and knew exactly what I wanted. When I asked for changes they made them. I would highly recommend them to anyone looking to build a very professional website. Very happy.
Dec 28, 2020
Excellent Service! Highly Recomended.
Great working with Oley.IO! Extremely professional, responsive, and informative. He guided me through the entire process and was extremely precise with every request made. I will be using him for future web projects.
CLIENT TESTIMONIALS
Collapse