Professional Real estate websites for agents in Connecticut
Property Listings & IDX Solution
We support real estate agents, firms and companies to create minimal, professional & custom Real Estate Agent Website Design in Connecticut to let their businesses develop. We can help your real estate platform by building your own website to help market your business, add referrals and testimonials, offer IDX listings and provide high-quality communication to prospective home buyers.
CREATIVE & PROFESSIONAL REAL ESTATE WEBSITE DESIGN
The most important aspect of a real estate agent website in Connecticut is a unique design that will make your agency or personal business stick out from the others. Our company offers the finest, eye-catching templates that will make your business stand out in this dynamic real estate industry.
Your real estate platform needs a great combination of visually appealing outlook and practical and informative material to help the company step forward. Our real estate web design company in Connecticut is pleased to offer services and ensure that the website has:
Innovative and detailed custom web design templates
Responsive Real Estate Agent Web Design
Clean, professional and uncluttered website with structured content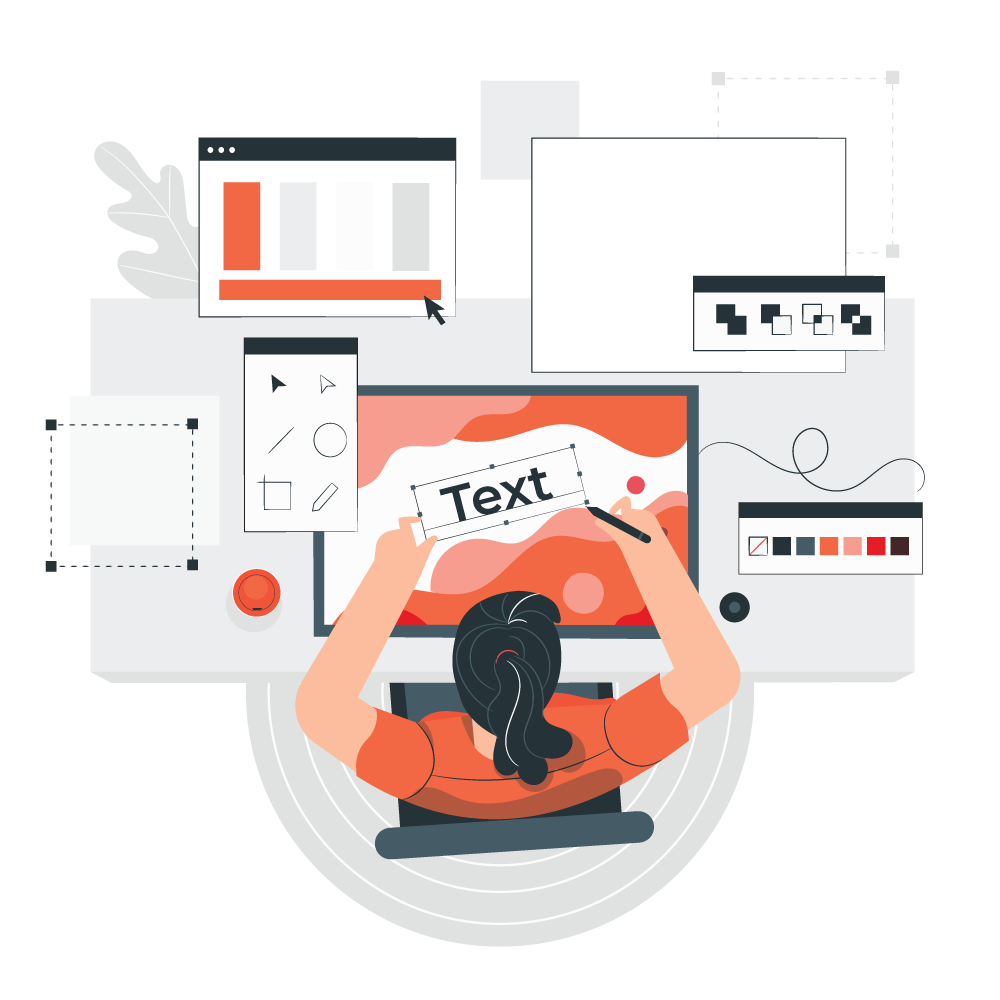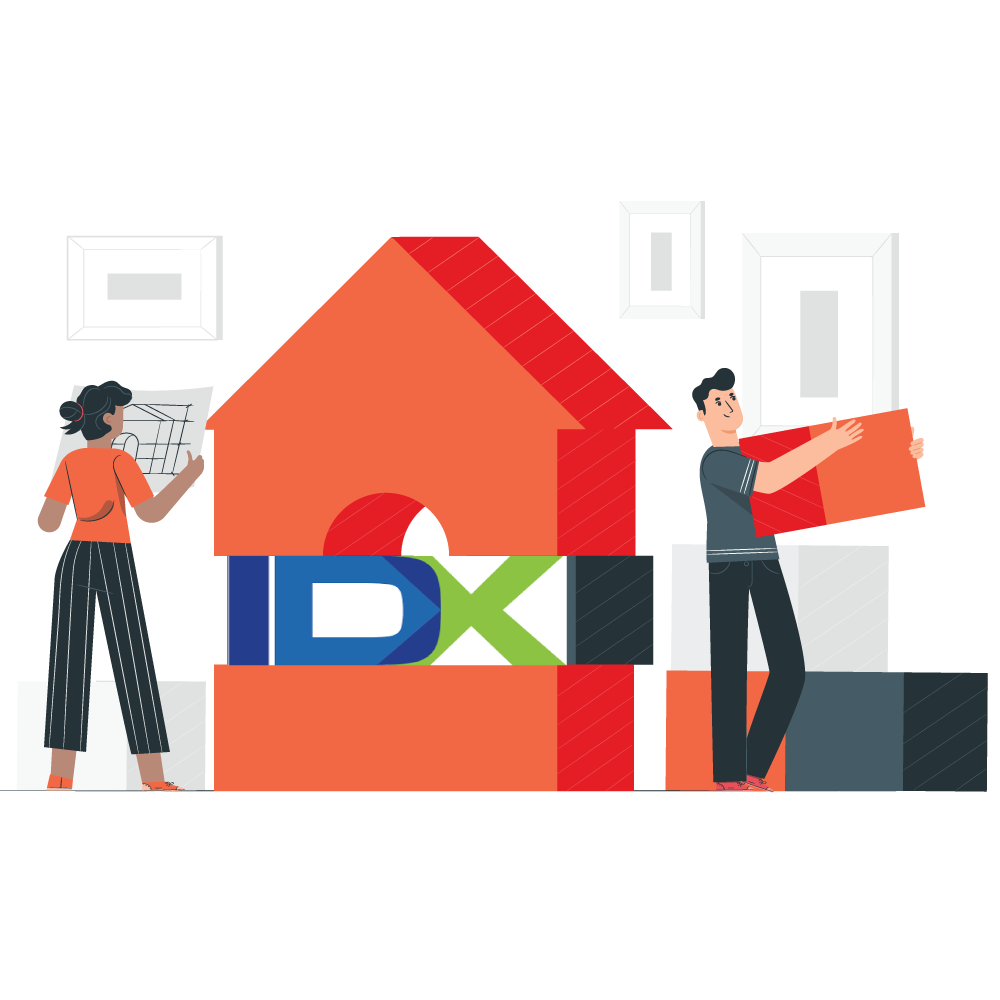 With IDX, you can add listings to you Real Estate Website and generate even more leads!
Property listings are the cornerstone for every real estate company. For an IDX search that includes 99 percent of the MLS listings, our websites provide the most detailed property data and images directly from the source. IDX and MLS integrations add more prospective clients to your platform. Integrate MLS and pocket listings into a seamless IDX search property interface. Visitors will customize and save their searches and get input from your staff. We support real estate developers to create a strong, reliable and efficient IDX real estate website in Connecticut that helps:
Keep current and potential clients engaged to the real estate website
Assists clients throughout their home-buying process
Generating leads through auto-targeted forms
Convert your website into a leading-generation domain by working with us! We offer our customers with the best internet marketing tools for their website.
Your website can be quite appealing and competent with ease to use and have all the key features that make it perfect. Yet without specific landing pages, you'll have a rough time turning the users to leads and customers. This is where CRM (Customer Relationship Management) comes in handy. CRM is a very adaptable and multipurpose suite of software. 
It combines all the details and boosts selling and promotion efforts. Through integrating CRMs and Google Analytics, you can continue to create comprehensive reports for your potential customers. When you obtain leads, you will be alerted via text or email.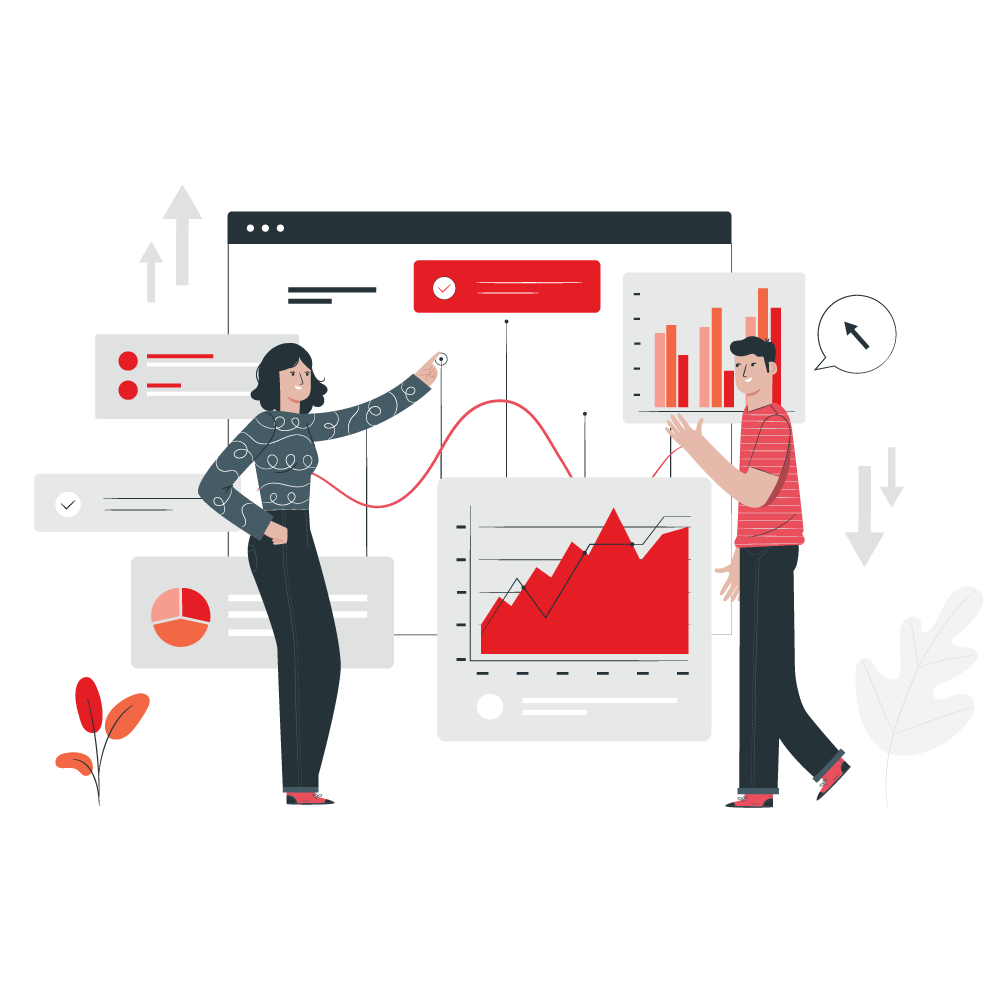 RESPONSIVE REAL ESTATE WEBSITE DESIGNS
Responsive web design is an approach to designing platforms that dynamically adapt their content and interface to match whatever device on which the clients access the web at the moment, whether it's a laptop, a mobile machine or a notebook.
Both of our websites look amazing on computers and laptops, but they look awesome on tablets and cell phones too! Each website is entirely tailored for both mobile and tablet displays. Every version of each theme we're launching has been custom designed to give visitors the greatest possible experience based on the device they're using. 
We think you will find our responsive real estate website design in Connecticut provide you with one streamlined solution to your website needs that doesn't skimp on any of the extra features.
Assisting and development of the website is the main objective and proficiency of our company. We help real estate agents and brokers grow their business by allowing them to incorporate online technology into their business. The website makes the work of an estate agent more effective. We take time to understand the customer and what we can do to develop the company and its website.

Our realtor website design in Connecticut helps local real estate developers to handle their websites from the start to end in the development phase. We are supplying our realtors with strategies that benefit their business, not one that hampers their growth or is too incomprehensible! Our unwavering assistance provides us with dedicated and trusting clients.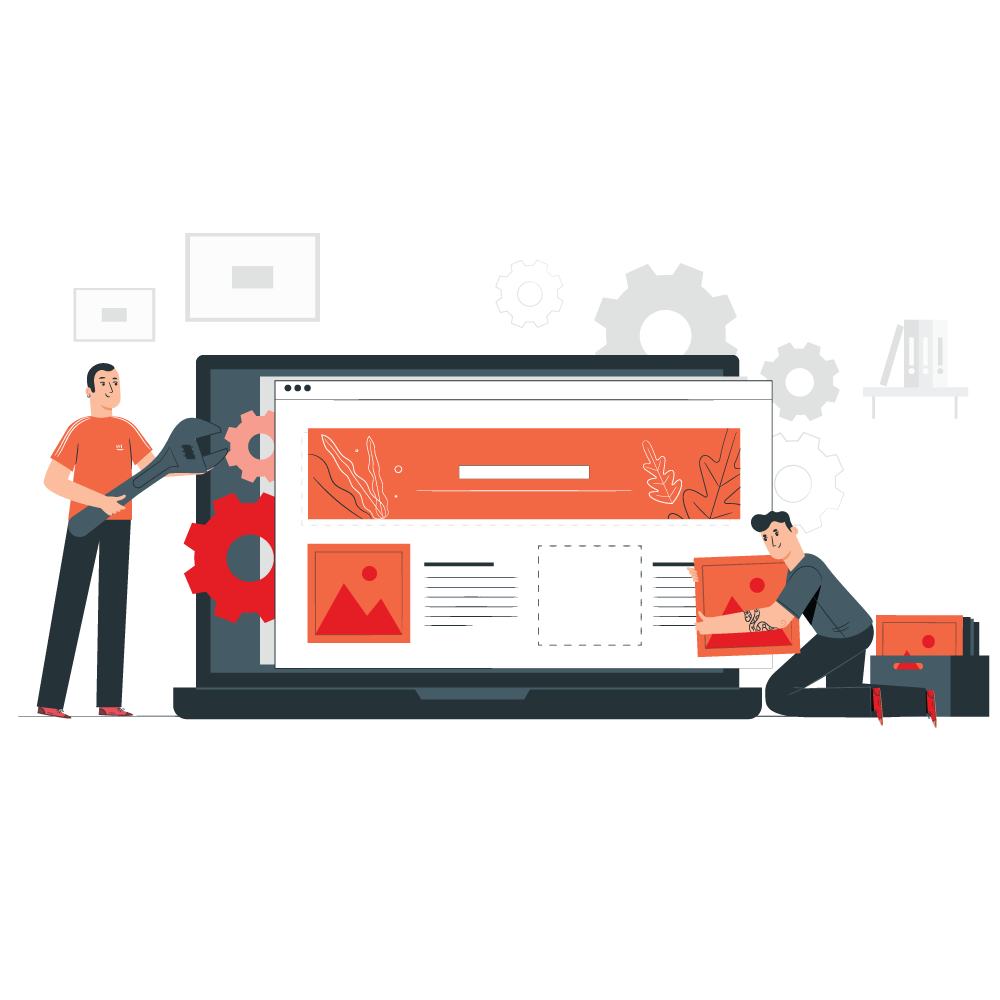 WORDPRESS CONTENT MANAGEMENT
If you're seeking for a custom CMS website, we're here to help you. Our professional developers can build user-friendly websites that suit your needs.
It is very well established that WordPress is the most common CMS in the world and has the largest number of users due to its simplicity. It doesn't require any additional complex knowledge, its interface is intuitive, and anyone can create a simple website only with the aid of documentation. WordPress is supported by a vast range of plugins and from social media to SEO. 
Our team consists of super capable developers who work on excellent CMS services which are simple to access, safe and permit you to have more control over your website. We ensure that your WordPress realtor website design in Connecticut is modified to have an easy to use interface with supported SEO and other optimization resources.
Were you struggling to get website traffic, capture leads or turning leads into sales? We might be able to help you!
Real estate blogging is one of the most cost-effective ways to create more real estate leads. It effectively directs you to a content marketing funnel where you can cultivate leads to a customer.

We are a real estate website design company in Connecticut that helps local real estate agents build colorful and informative blog posts so they can get a higher number of clicks and shares. Blog posts can be of benefit to potential clients on your website and can increase their interest in your services. We support real estate agents with detailed and well-written content for their websites on a variety of topics such as price, range, buying and selling tips and more.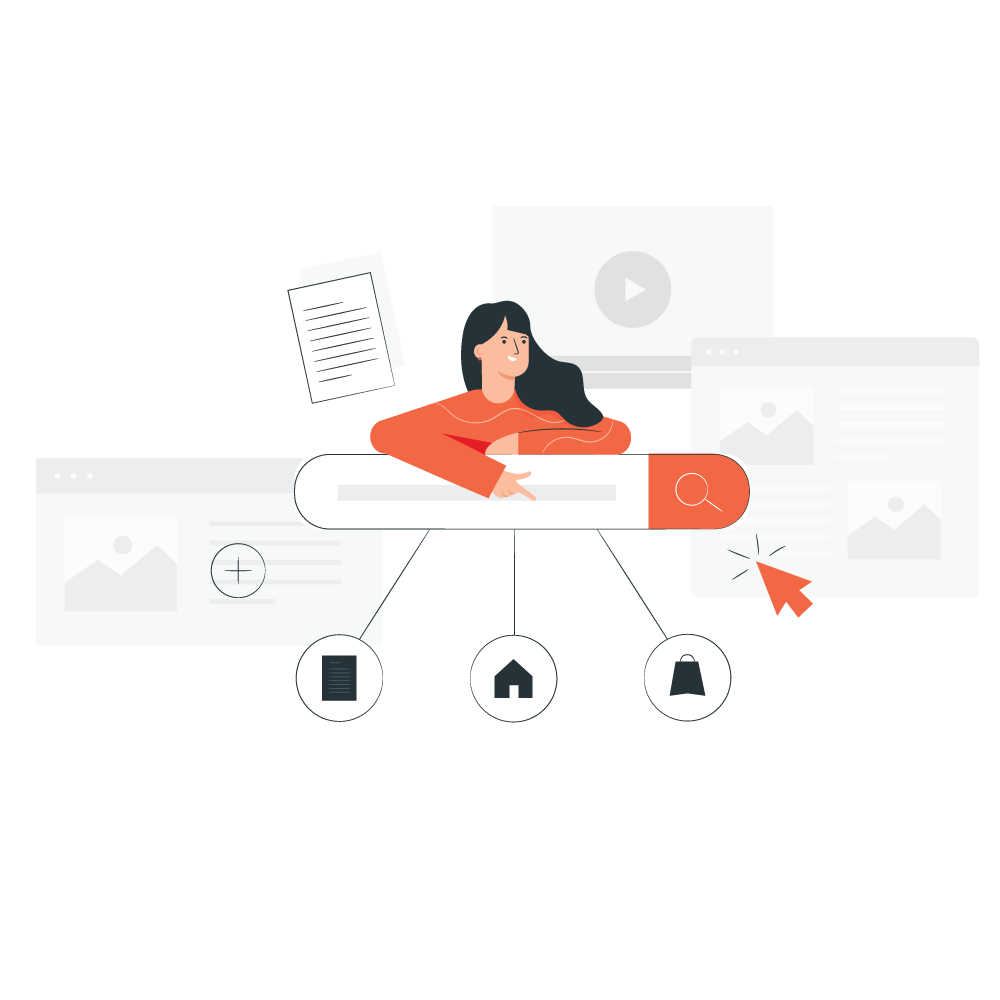 We offer customized SEO strategies that suit your market needs and help you achieve the highest ROI!
Real estate blogging is one of the most cost-effective ways to create more real estate leads. It effectively directs you to a content marketing funnel where you can cultivate leads to a customer.

We are a real estate website design company in Connecticut that helps local real estate agents build colorful and informative blog posts so they can get a higher number of clicks and shares. Blog posts can be of benefit to potential clients on your website and can increase their interest in your services. We support real estate agents with detailed and well-written content for their websites on a variety of topics such as price, range, buying and selling tips and more.
Not having proper web security leaves a negative impression on the customers. Fortunately, all our real estate websites in Connecticut are provided with HTTPS clearance! With this new feature, the real estate SEO can be enhanced by Google's search engines. 
SSL certification do offer a lot of incentives, so don't wait. Switch to HTTPS and boost your search engine rating. It's fast, adds to your site protection, and immediately improves your marketability. Our real estate agent website design in Connecticut helps local real estate owners to access features that real estate companies need to keep their properties operating smoothly and securely. We provide regular updates to all our clients' website inclusive of all its features from time to time.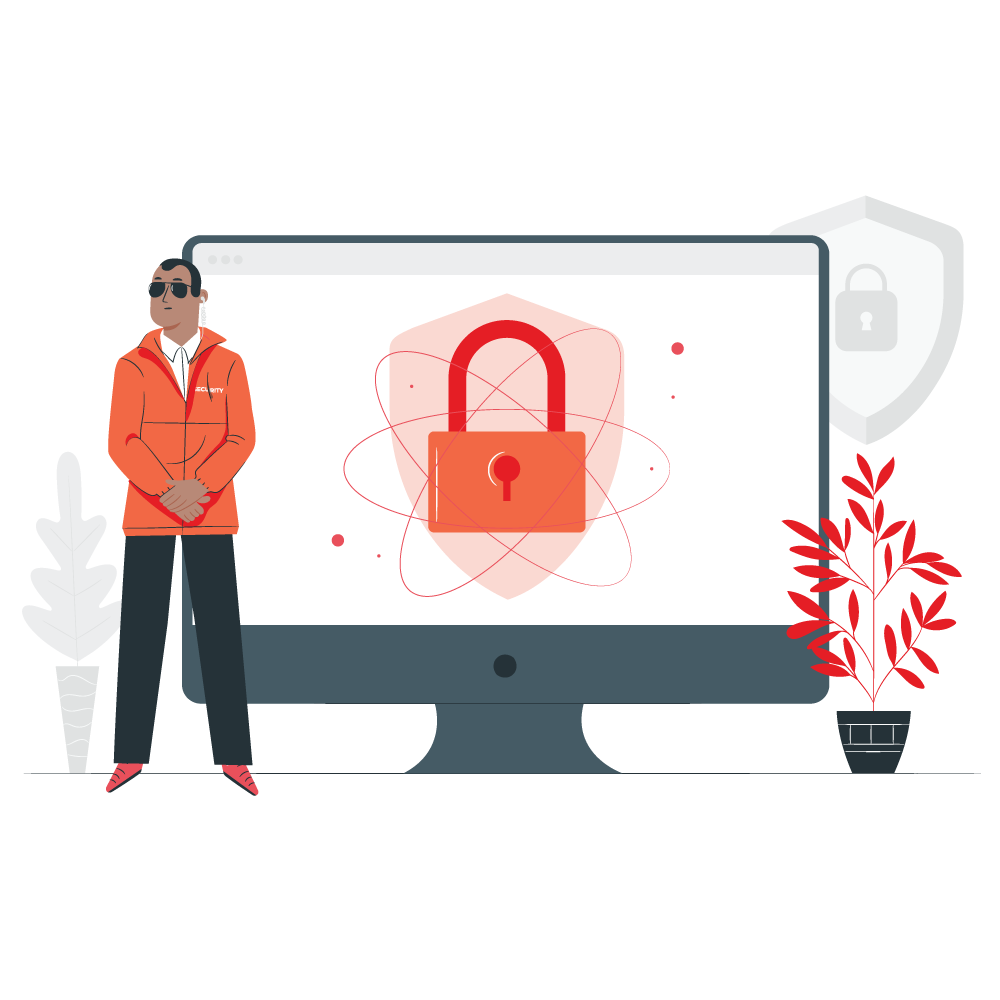 Professional Website For Your Real Estate Business
8 REASONS WHY YOU MUST HAVE A WEBSITE IF YOU ARE A REAL ESTATE AGENT
When vying for a portion of share in the market of real estate websites for agents in Connecticut, it's easy to get neglected by potential customers. To conquer this hurdle, you need to find a way to effectively market yourself. A real estate agent website in Connecticut won't let your blooming promotion to fall away easily, but rather give it more boost.
Most real estate brokers know that searching for information on real estate on the Internet has become an important part of the home buying process. Real estate is important to the client, but more importantly, it is the way in which the client or the realtor conducts his or her business. It's about innovation and making yourself a fantastic and useful asset for your customer base and the community altogether.
In the past few years, the real estate market has altered enormously. Previously, people used to browse for land, property and houses in the 'real estate' segment through the resources available such as the local paper or zines. Since the introduction of the internet and the convenience that comes with it, customers have become more educated and knowledgeable.
Here are 8 reasons why you should create your own online real estate website to make your agency or personal brand stand out:
1. APPEAR UNIQUE IN YOUR RESPECTIVE MARKETPLACE
By what we've seen, the real estate websites for agents in Connecticut have never yet caught on. Despite that, getting a reliable, good-looking website would set you apart on the marketplace. If nothing special, but having a personal real estate agent personal website in Connecticut in your reason will make you stand out. If you're a commercial Realtor, you're more likely to be running Google Ads, Facebook Advertising, and maybe even YouTube Advertisements. 
Getting a website of your own offers you a place to connect such advertisements to your own content. You're not going to danger your real estate agent website in Connecticut by missing the clicks to anyone else in the locality. They're going to be managed by you and will make yourself prominent among your audience.
2. RENDER YOUR WEBSITE AS A USEFUL RESOURCE FOR THE CUSTOMERS
The foremost phase of any real estate website company is to create a platform where your current and prospective clients can know more about you and the services that you offer. However, most agents make the mistake of ignoring and not doing anything instead of doing more; in today's competitive world, you need to do more than just demonstrate your services. 
You should use your website, forum, and social media to become a valuable tool. In the current climate and this cut throat industry, the real estate website for agents in Connecticut can be used to support you and your company. It will describe your company, the manner of business, and the specific information that the customer needs.
3. MAKE YOUR WEBSITE MORE INTERSTING WITH A BLOG
Beginning a blogging forum on your website will help you cater to a broader audience. Many developers can help agents with their real estate agent website in Connecticut to smoothly combine the content of their agency with SEO optimization that will permit them to customize their business website according to their target market. This is a fun way to show your experience and build trust with your readers. 
You can add a lot of blog content to the WordPress real estate website in Connecticut with potential SEO (Search Engine Optimization) keywords that locals in the region may be searching for. You can connect your social media to the blog as well. Social networking accounts invite more customer traffic, as extra information lies on the website for potential purchasers.
4. MAKE IDX LISTINGS AVAILABLE TO CUSTOMERS
Displaying the right content linked to the real estate being searched by buyers, should effectively draw the interest of frequent leads. The incorporation of the real estate website with IDX in Connecticut would provide the user with an easy-to-use interface. IDX is one of the main aspects of the company's growth. Luckily, a growing number of real estate website design companies in Connecticut are incorporating IDX listings not only to draw the attention of consumers but also to sellers who may be interested in having their properties listed on the IDX-powered website. 
Search tools for attractive property and home collection and an immersive map search can be accessed for users visiting the website. This makes it possible for the customer to find their dream home on the real estate site IDX in Connecticut, which in turn increases sales.
5. SOLIDIFY YOUR BRAND'S PRESENCE ONLINE
By creating a website for your agency website may guarantee your brand's name on the google front search page! Since social media is used as an effective tool for sharing, it allows users to post listings, create useful links that direct to your website and, in return, generate more leads and traffic. Real estate website IDX in Connecticut are search engine friendly. A website of your own website will make many possibilities available. It can offer search engine content to the database so you can appear among the highest-ranking search results. The development of real estate websites with IDX in Connecticut offers guidelines and opportunities for search engine indexing.
6. ELEVATE YOUR PERSONAL BRAND
There is a decent range of real estate websites for brokers that already exist, but what can you do to boost your strategy? Your game needs to be the strongest among the intensely competitive pool of real estate websites for agents in Connecticut. For this, your website needs the perfect combination of relevant information, minimal polished website design and an overall look that leaves a good impression to any potential buyer visiting the website. 
In order to build greater trust and reliability with your potential clients, your need to competently market your work to the locals on your real estate agent's personal website in Connecticut. Advance your realtor website design in Connecticut which can eventually lead your brand to become a household name among the local audience.
7. WEBSITES ARE THE BEST MARKETING TOOLS
The vast majority of agents say that marketing is the primary purpose of their website. The website is the perfect tool for smart strategies and tactics. The initiative to generate leads through your website will only be successful if the emphasis is on the quality and content of the real estate agent website design in Connecticut. Realtors and agents should know what their local target market is asking for and smartly subsume that into their website. 
The purpose of this website would be to appeal to prospective homebuyers and sellers in order to create more leads. Potential customers will also want to take a look at the ads to be mindful of their choice. But, since certain sellers are still investors, they could be looking to purchase a new home. That's what real estate agent website with IDX in Connecticut is all about – making listings accessible to local buyers and sellers.
8. ADVERTISE YOURSELF TO A WIDER AUDIENCE
The website also gives you an additional edge when it comes to navigating specific regions or cities. You will be able to customize the website in accordance with different areas by hiring a real estate website design company in Connecticut. You can easily apply unique keywords that represent the area of the city to the website using SEO techniques. 
When a potential buyer starts looking at real estate in your target area, it is more likely that they will come across your WordPress real estate website in Connecticut. This way you can reach a wider number of customers from all over the city. If your website has details catered to other local audiences, you and the business will eventually gain more trust in an increasing client base.
Those are just eight of the reasons why a real estate business necessitates and how it can be utilized. Whether you're trying to refine your marketing strategy, or if you're hoping to expand your list of customers in Connecticut, the next big step you can take is to create a website to generate more leads.
Real Estate Website Design For Agents in Connecticut
We create real estate website for agents in Fairfield, Litchfield, Tolland, Connecticut, Middlesex, Hartford, New London, New Haven, United States, Windham, New Canaan, Darien, Greenwich, Weston, Westport, Wilton, Ridgefield, Avon, Brookfield, Glastonbury, Redding, Roxbury, Fenwick, Stonington, Easton, Bridgewater, Essex, Lyme, Fairfield, Tolland, Old Lyme, Madison, Washington, Kent, Cornwall, Farmington, Woodbridge, Warren, Sherman, Salisbury, Bethany, Granby, Canton, Killingworth, Newtown, Orange, Middlebury, Stamford, Woodbury Counties.
Readers Rating

Rated 5 stars




5

/ 5 (

Reviewers

)

Spectacular
---