Our client is a real estate agent based in Humble, Texas. He approached us with a motive to design his real estate website from scratch and integrate IDX Property Listings. The client already had existing brand identity & we utuilized the same color combination for the design and development of his website.
The primary objective was to design a professional website which will not only be secure, user-friendly and minimal but also all device responsive. The major features of the website design were figured out to be;
To convert leads directly from the web pages
To convey the message of our client's business of real estate brokerage to the visitors of the website
To create best user experience by utilizing the modern color and text theory
At Oley.IO, we utilized the WordPress Content Management System (CMS) in order to create a secure, user-friendly, mobile responsive and professional website. The complete process from design to deployment took just 3 weeks.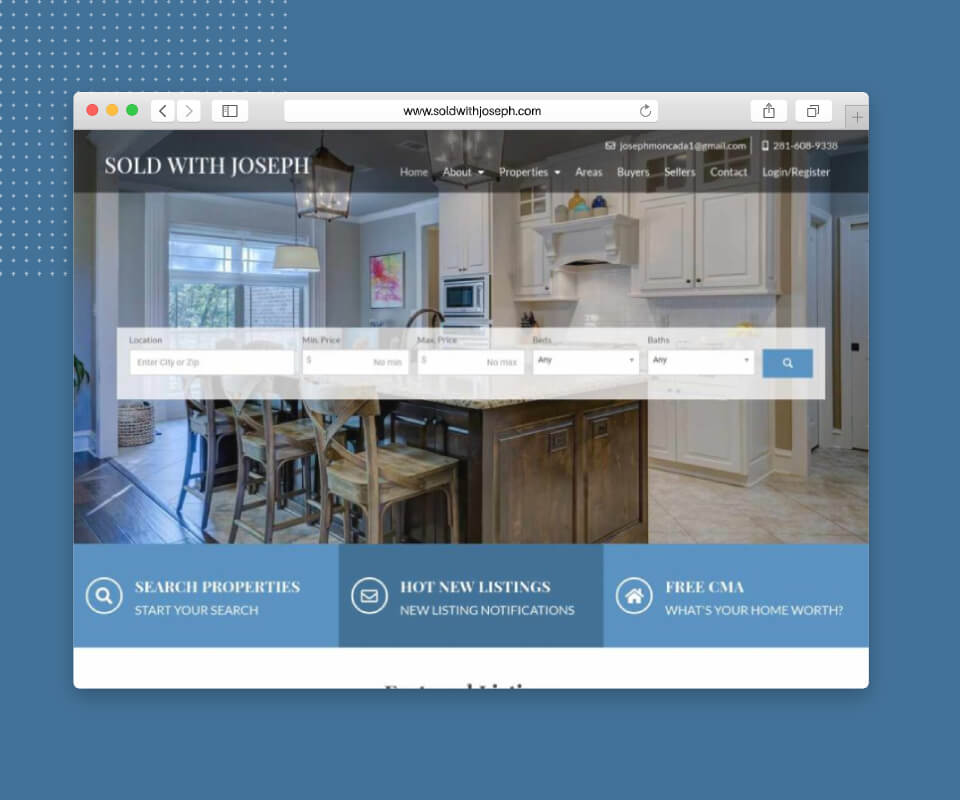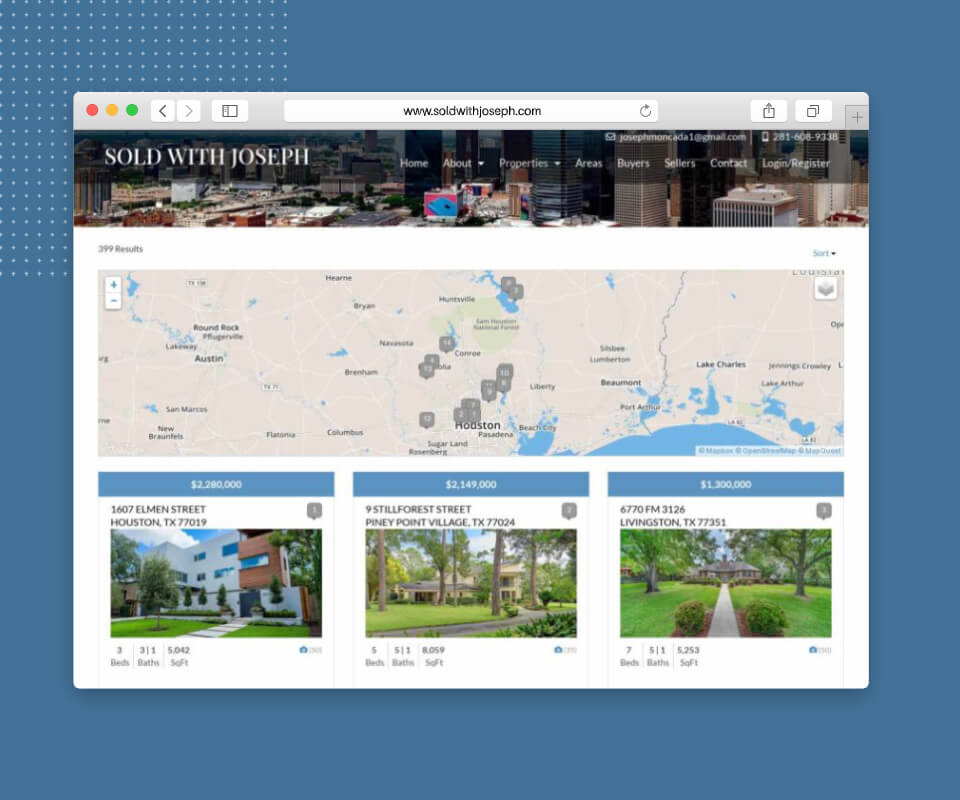 "I would like to give a shout out to OLEY.IO, their production team, their marketing team, the website design they did for me. It's great, I love it.. Everything I asked for, they designed it, made it more modern which is attractive to customers these days. The timeline they did it in was exceptional fast. I would recommend their product, their services to everyone. Great People, fast response time. They were always on top of the game, always checking to make sure everything is gone okay. So go with them, they are great people, I love them, they would do exactly what you need them do."
Jospeh
SoldwithJoseph.com
Are you ready to grow your real estate business? We can help you achieve that!